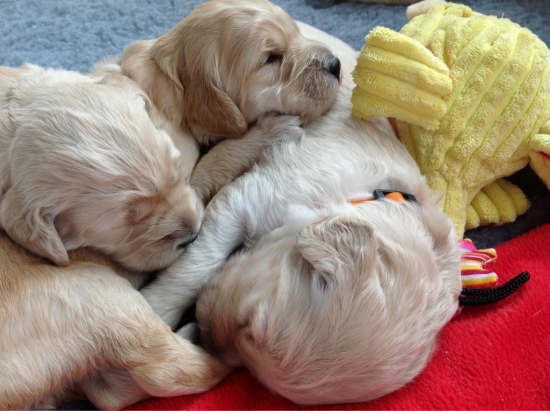 The Labradoodle Puppy Finder is the best resource available on the Internet for finding your Doodle puppy. Only approved breeders that comply with our code of practice can list their litters and advertise their stud dogs.
In comparison to the majority of pedigree dogs, Labradoodles are still a relatively new breed and whilst most owners/Breeders agree that KC recognition is something they would neither want nor call for, it seems there is a need for some form of trusted information to be made publicly available.
If we can provide the resources to do this on The Labradoodle Puppy Finder then we are a step further to a healthier future for our dogs.
It is certainly not enough for prospective puppy owners to take a chance by searching online for their new pup, mostly they will Google endless lists of confusing information, finding unregulated and unscrupulous Breeders on an endless amount of internet sites.
We don't mislead on here, we are what we say we are, a Labradoodle Puppy Finder site, although on here you can be assured that the Breeders listed are committed to caring for the pups they produce from health tested stock. To list their pups on this site Breeders need to produce the paperwork first, Simple.
The Labradoodle Puppy Finder is not a Club nor are we an Association of any description.We do have our own goals and aims which are to encourage good breeding practices whilstalso urging people not to use unchecked, online puppy selling websites.
Please take the time to browse through this website and if you have any questions please do not hesitate to contact us