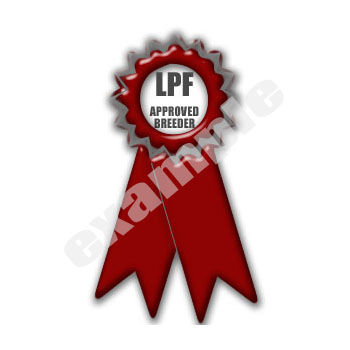 The Labradoodle Puppy Finder "Approved Breeder Scheme"
To become an Approved Breeder on the LPF those wishing to list a litter must first email or post the minimum health test results of the litter's Sire & Dam to us.
Once checked and approved we will list the litter and the listing will show an "Approved Breeder Scheme" puppy badge.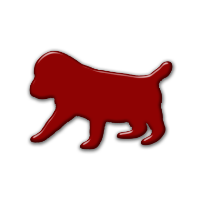 The LPF Approved Breeder status will be awarded when the important minimum health tests as listed below have been carried out and verified.
Labradoodles
BVA or OFA Hip Scoring
BVA or OFA Elbow scoring
BVA eye test ( annual )
Standard Poodles
BVA Hip score
BVA Eye test ( annual )
Miniature Poodles
BVA Hip score
BVA Eye test ( annual )
prcd/PRA DNA eye test
Labradors & Golden Retrievers
BVA Hip score
BVA Elbow score
BVA Eye test ( annual )
*All the above tests must have results that are within the acceptable limits*
Please be aware that breeders who advertise Australian Labradoodle ( ASD's ) for sale or 50/50 litters ( half Aussie, half UK Labradoodle origin ) may have a slightly different criteria for which health tests they carry out on their breeding stock. Test certificates will have been seen by Admin on this site, that are relevant to the breed as recommended as per the ALAEU.
Other tests that may be carried out in addition to the minimum are listed below.
Prcd/PRA-This simple DNA test is being done by more and more Breeders, and we highly recommend that this one off test is done to avoid the breeding of affected dogs and to identify carriers of the disease. GR_PRA1 again a simple one off test for Golden Retrievers. ( Please note there is no prcd/PRA test for Standard Poodles at this time )
SA testing for Poodle parent and for Labradoodles F2 gen or higher
vWD ( applies to Poodles and Labradoodles )
Further explanations of the conditions these tests help to prevent can be found on the Labradoodle Health page
This list will be reviewed regularly and therefore may be subject to change. Breeders are reminded to keep themselves up to date by checking this page on a regular basis..